Tuesday, January 28, 2014
Fantastic news just in: David Berkeley, "the best of the young American songwriters," is coming back to play a second concert at the Casa Phoenix, on Thursday January 30 at 6:30. His last concert for us was spellbinding - this is an absolute don't miss event. David will play songs from his brand new album, the Fire in My Head, as well as many other brilliant songs of his own writerly composition. As always there will be light food and drink, and as always please buy your tickets right here.
Friday, January 25, 2013
Monday, January 21, 2013
Allie Farris and Dave Farah at the Casa Phoenix – January 25, 2013
Allie Farris is a 21-year-old singer, songwriter, and pianist from Dallas, Texas. Raised on classic rock, she fell in love with music through the songs of Elton John, Joni Mitchell, The Band, and many more. Recent concert hosts tell us, "Allie's kind and quiet presence explodes once she brings her powerful, beautiful voice into your home. Her songs tell wonderful stories and she had all my guests captivated for the entire set." Check out her music at
http://alliefarris.com
.
Dave Farah is a 22 year old singer/songwriter from McLean, Virginia. He tells us that, "Somewhere beneath Jonathan Safran Foer novels and moleskin notebooks full of random thoughts, I found a space where words in patterns made sense to me. Eventually poetry turned into spoken word which turned into lyrics and I started writing music."  Mat Kearney, Dave Matthews, John Mayer, Brendan James, Jason Mraz, Trevor Hall, Chris Ayer, and Damien Rice are only few of the musicians that he tries to emulate, while finding his own voice and sound to discover. Watch Dave on Youtube at 
https://www.youtube.com/watch?v=kMf5xyFa7CU
.
Please RSVP on Facebook if you'll be able to join us on Friday. Hope you can help support these young artists, but it's pay-what-you-can this time - no one turned away. See you Friday!
Sunday, November 25, 2012
Dana Sipos at the Casa Phoenix – December 8, 2012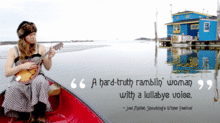 There's nothing like a sultry northern songstress to warm up a cold wintry evening at the Casa Phoenix! With tales of love lost, found, and renewed and songs to warm the bones, delight the eardrums and tickle the heartstrings, it's sure to be a beautiful time. If that's not enough, you'll also get to taste dietetic (yes!) donuts moments after they are made, and other delectable holiday food.
We hope to see you there!
For a sneak preview, check out some of dana's tunes here:
danasipos.bandcamp.com/album/lay-of-the-land
Friday, October 12, 2012
David Berkeley at the Casa Phoenix – October 19 at 6:30pm
I am thrilled to invite you to the Casa Phoenix's first fall concert, featuring the entrancing David Berkeley. If you haven't yet heard him, spend a few moments listening:  www.davidberkeley.com, or watching http://bit.ly/QcwtxS orhttp://bit.ly/QUcTqe. Critics rave:
"Dashing singer-songwriter David Berkeley delivers his warm, thoughtful songs, along with a reliably hilarious line in onstage banter." —Time Out New York
"The best of the young American songwriters, a voice full of feeling and a big, big heart. And the balls to say what he thinks." —Boston Phoenix
Seating is limited at the Casa and David Berkeley is a professional artist who will receive 100% of the evening's proceeds, so please RSVP and buy a ticket now atcasaphoenix.brownpapertickets.com. It will guarantee you a reserved seat, and allow us to focus on music not money, on Oct. 19. Light food and drink will also be available.


Sunday, June 17, 2012
Monday, June 11, 2012
Friday, June 8, 2012
Friday, June 1, 2012